If you'd like to order your own copy of "Session Tunes", please see below.

We always endeavour to put your book(s) in the post to you within 24-48 hours of your order.

You can order online and pay safely and securely using Paypal - see below. The advantage of Paypal is not only that it's quick; it also protects your money and ensures that if you don't receive the book (you will, we promise!), you can claim your money back; so it gives you peace of mind. You can use your own credit card to make a payment through Paypal.

Alternatively, if you have a query, want to purchase more than one of our products, or prefer to pay by cheque or some other means, you can contact us by emailing dustybanjos9@gmail.com - it's up to you which you prefer.
To buy online using Paypal, please select the link below, depending on where you want the book to be posted.
MAKE SURE YOU SELECT THE LINK FOR THE COUNTRY TO WHICH YOU WANT THE BOOK TO BE POSTED; WE ONLY CHARGE P&P AT EXACTLY WHAT WE HAVE TO PAY - THE POSTAL COST PLUS €1.00, WHICH IS THE COST TO US OF THE PACKING MATERIALS.


NOTE: IF YOU WISH TO ORDER MORE THAN ONE ITEM, WE WILL MAIL THEM TO YOU IN ONE PACKAGE; SO YOU COULD SAVE MONEY ON P&P COSTS IF YOU CONTACT US BEFOREHAND - WE WILL EMAIL YOU BACK WITH THE COST OF P&P FOR YOUR WHOLE ORDER. USE THE "CONTACT US" PAGE ON THIS SITE TO EMAIL US.
Dusty Banjos SESSION TUNES to Ireland/N Ireland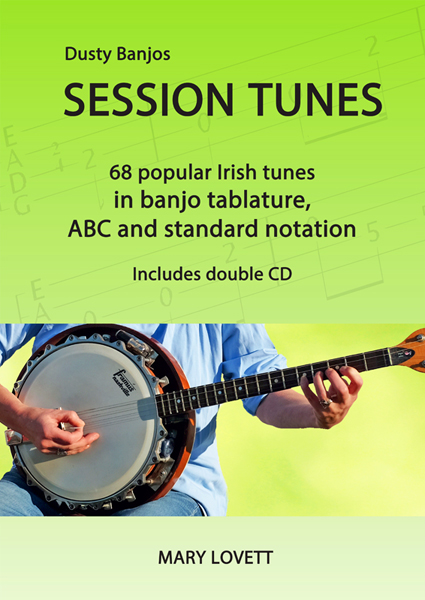 € 26.40
"Session Tunes", incl. 2 x CDs, (€22), plus P&P (€4.40), for posting to any address in IRELAND/NORTHERN IRELAND: €26.40 in total.
Dusty Banjos SESSION TUNES to anywhere OUTSIDE IRELAND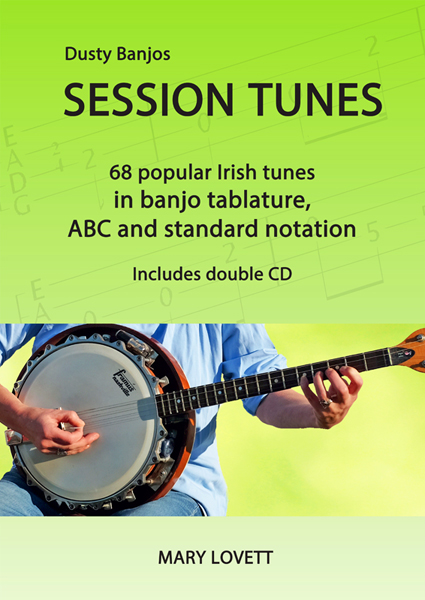 € 29.50
"Session Tunes", incl. 2 x CDs, (€22), plus P&P (€7.50), for posting to any address WORLDWIDE, OUTSIDE OF IRELAND/N. IRELAND: €29.50 total.