The Authors: Mary Lovett and Heather Greer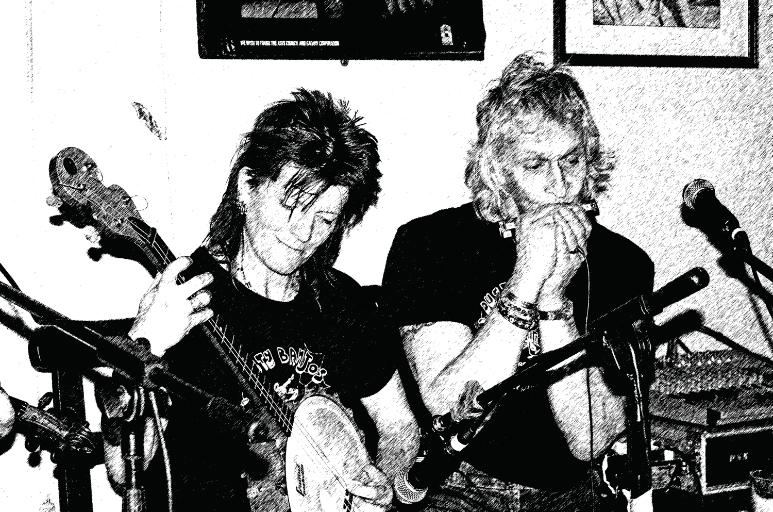 Mary Lovett is the founder of Dusty Banjos, and has been playingmusic all her life. She has played and led sessions all over Galway and elsewhere for many years. Her main instruments have been stringed: bass, banjo, mandolin and mandola, but she also plays flute and whistle, and is currently learning the button accordion in the Dusty Banjos weekly Beginners' Class.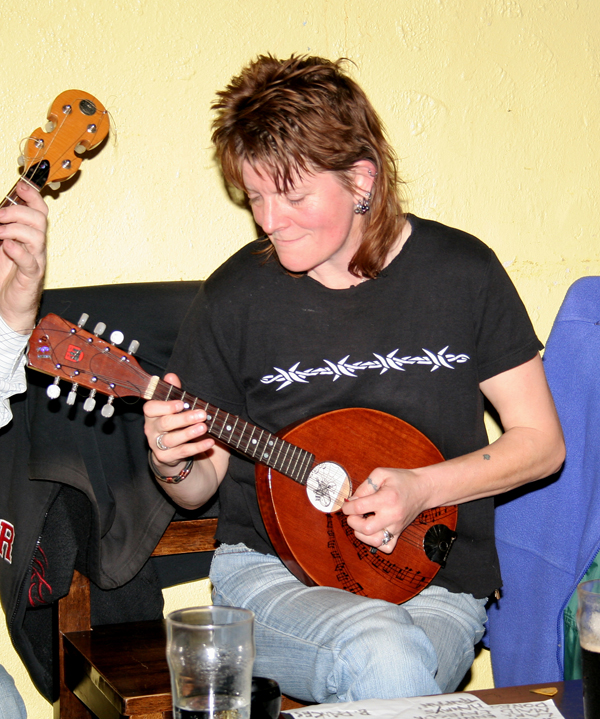 Mary is the author of "Dusty Banjos Session Tunes" (2006; 3rd Edition 2013); and she has produced several CDs of Irish trad tunes for learners (see www.dustybanjos.com for more information on available CDs). She has many years experience in teaching banjo and mandolin, as well as running group classes and a wide variety of music-related events.

A native of Galway, Mary now lives in Cleggan, in Connemara, with Heather and their two dogs.
Heather Greer taught herself the tremolo harmonica at age eight, but took a 45-year break from playing music in her mid-teens. She is originally from the fishing village of Howth, on the East coast of Ireland. Having joined Dustys as a real beginner in trad in 2007, she retains vivid memories of trying to learn tunes and play in sessions, and climbed a steep learning curve in getting to the point at which she could play confidently and even co-run sessions.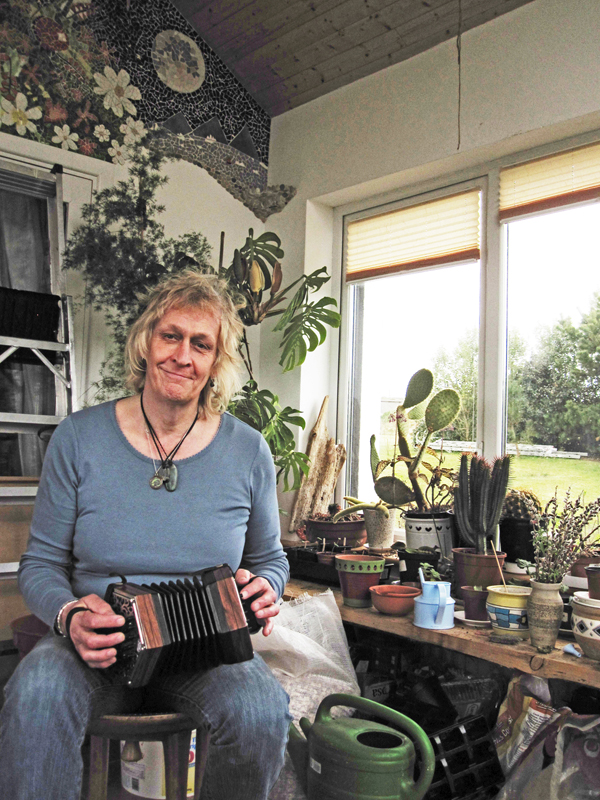 Heather now plays concertina as well as harmonica, and assists Mary in running Dusty Banjos.
Retired now from the day job, and having spent a career in training, Heather runs the Dusty Banjos Beginners' Class, now starting out on its fifth busy year.
She is an active member of the community in Cleggan/Claddaghduff; is a keen photographer; and created the local community website, www.AughrusPeninsula.com, which showcases the stunning beauty of the area in which Mary and Heather now live.