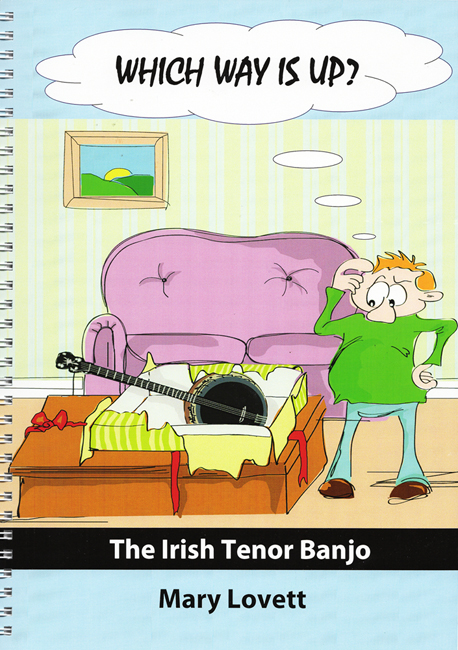 Here's the latest book from IrishTunebook.com!
Mary Lovett has over 15 years of experience in teaching Irish music on the tenor banjo, in her native Galway as well as at workshops in France, Germany and elsewhere.
Mary recognises the need to start with the basics and take things slowly when learning the banjo. This book assumes no prior knowledge, either of the banjo, of banjo tablature, or of music theory. You can take it at your own pace and in your own time. However, since the book progresses on to more advanced techniques, it is also suitable for those who already play.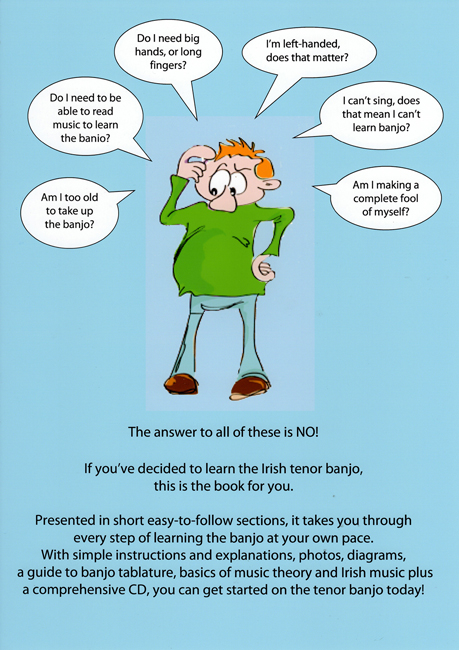 A CD accompanies the book and demonstrates each step along the way, from basic scales to more difficult ornamentation, plus a selection of tunes to learn and practise.

The book itself is durably spiral-bound with wire, allowing you easily to place it on a music-stand for ease of learning while you play.

Click on the sub-menu tabs above, to learn more and

place your order!