"TEN YEARS OF TUNES"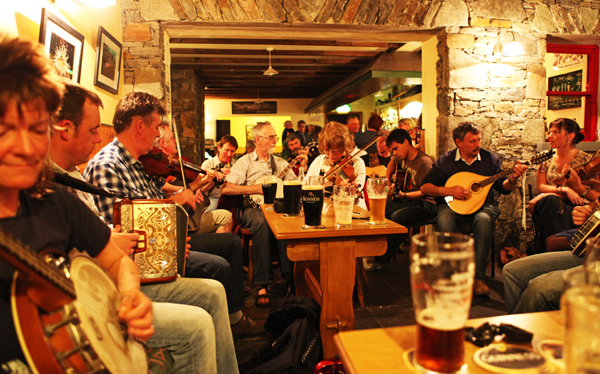 This extensive collection of Irish tunes comes from the repertoire of the community trad group Dusty Banjos, based in Galway, Ireland.
The book contains 419 tunes, over half of them arranged into sets from the group's playlist. All the tunes are written in ABC as well as in standard music notation.
The book also features nearly two hundred photographs and illustrations following the group's ten-year history (you can find out more about Dusty Banjos at www.dustybanjos.com).
On this website, you can learn more about this exciting new book of Irish trad tunes and its contents; download the index of tunes; inspect a sample of pages from the book; and....
...YOU CAN PLACE AN ORDER FOR IMMEDIATE POSTAL DELIVERY OF YOUR VERY OWN COPY!
FINALLY...If you'd like to hear - and see - the Dustys in action, playing some of the tunes/sets from this book, during their 6th birthday party in the Crane Bar, Galway, click the video from Youtube below. It's a very large, live session, so the sound and picture quality may not be great, but it'll give you a view of the Dustys in action.
Thanks to Maurice McCafferty for the camera-work!