Click on the "Dusty Banjos" menu link (on the menu bar to the left of the page),
for information on Dusty Banjos' activities in Galway city.

NEW!!!

"Which Way Is Up? The Irish Tenor Banjo"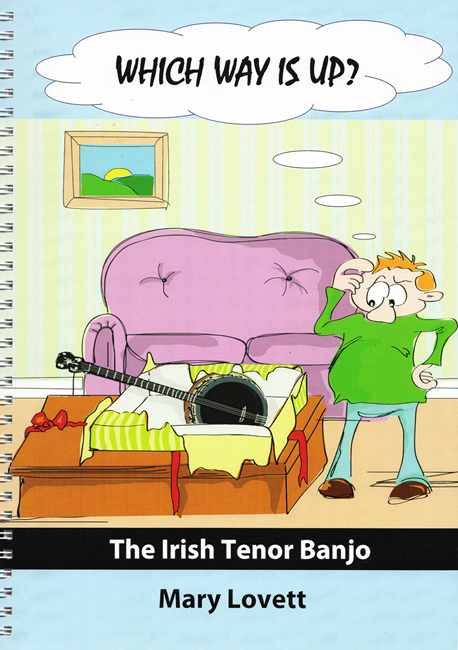 Our brand new book:-
Presented in short easy-to-follow sections, this book takes you through every step of learning the banjo at your own pace.
Suitable for complete beginners and a valuable resource for experienced players.

Comes with CD containing demos of each step and technique.
Click HERE to find out more!
RESOURCES FOR LEARNERS OF IRISH TRAD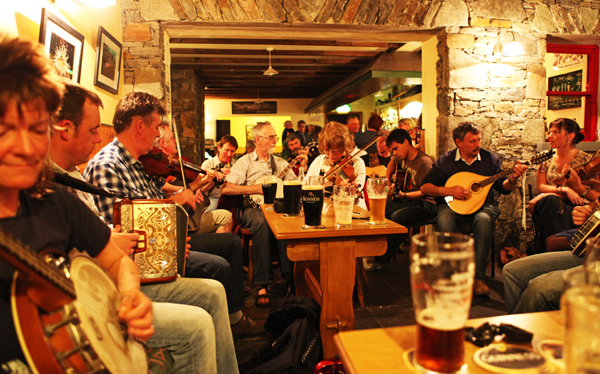 If you're looking for resources to help you learn Irish trad music - or to expand your skills and/or repertoire, what we offer on this website may be just what you're looking for.

This website brings you information on the Dusty Banjos range of tunebooks and tutors. Please do visit the Facebook Page for this website - our Facebook page is called "Trad For All" - just click HERE to go straight to it.

Just click on a menu item on the top left (or the list at the bottom of this page), to navigate to comprehensive descriptions, examples, and other information about our products. These have been developed by Dusty Banjos - a learners' group for adults, based in Galway city in Ireland but with outposts everywhere! - to help you develop your abilities in Irish trad. Dustys has been on the go for some 12 years, and thousands of budding trad musicians have honed their skills at Dusty Banjos workshops and events, or by making use of the products available on this site.
To learn more about Dusty Banjos' activities, click on the relevant menu link on the left side of the page.

BOOKS AVAILABLE ON THIS WEBSITE:
- TEN YEARS OF TUNES, Mary Lovett & Heather Greer, 2013. 419 tunes, most of them arranged in sets, in standard musical notation and in ABC.
- WHICH WAY IS UP? THE IRISH TENOR BANJO, Mary Lovett, 2016. All you need to know, explained in easy steps and with many illustrations, in order to learn or improve your playing of the 4-string Irish banjo.

- SESSION TUNES (3rd Edition, 2013), Mary Lovett. Over 60 well-known tunes, in banjo/mandolin tablature as well as standard musical notation and ABC.

- THE CONCERTINA DIARIES, Heather Greer, 2013 (2nd reprint 2016). An intuitive method of learning Irish trad on the Anglo concertina. Extensive introductory chapters plus 47 tunes carefully selected/sequenced, and presented in standard musical notation, ABC, and concertina notation (the concertina notation is explained in the manual).