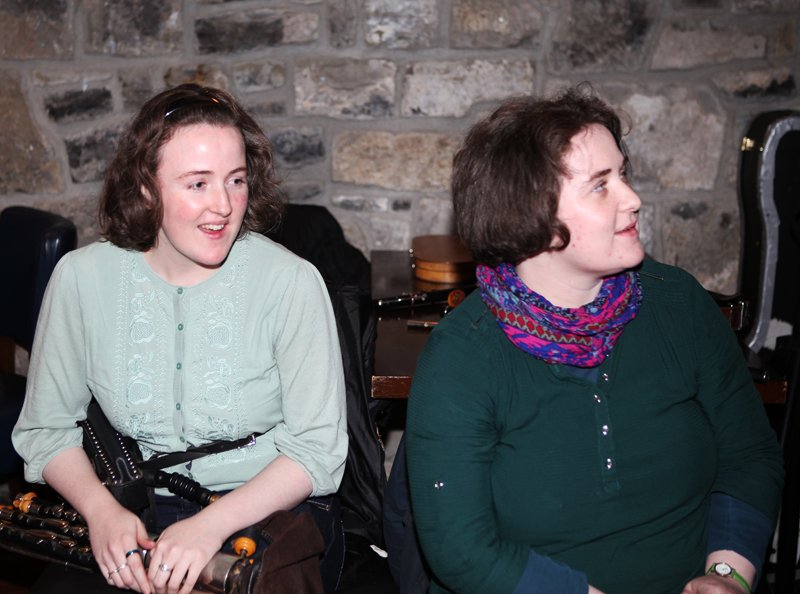 To mark our handing over of our Dusty Banjos' weekly classes in Galway to new teachers - sisters Siobhán and Úna Hogan (see pic on right)- we held a Grand Hooley in the Western Hotel, Galway, on the night of Monday 12th January 2015.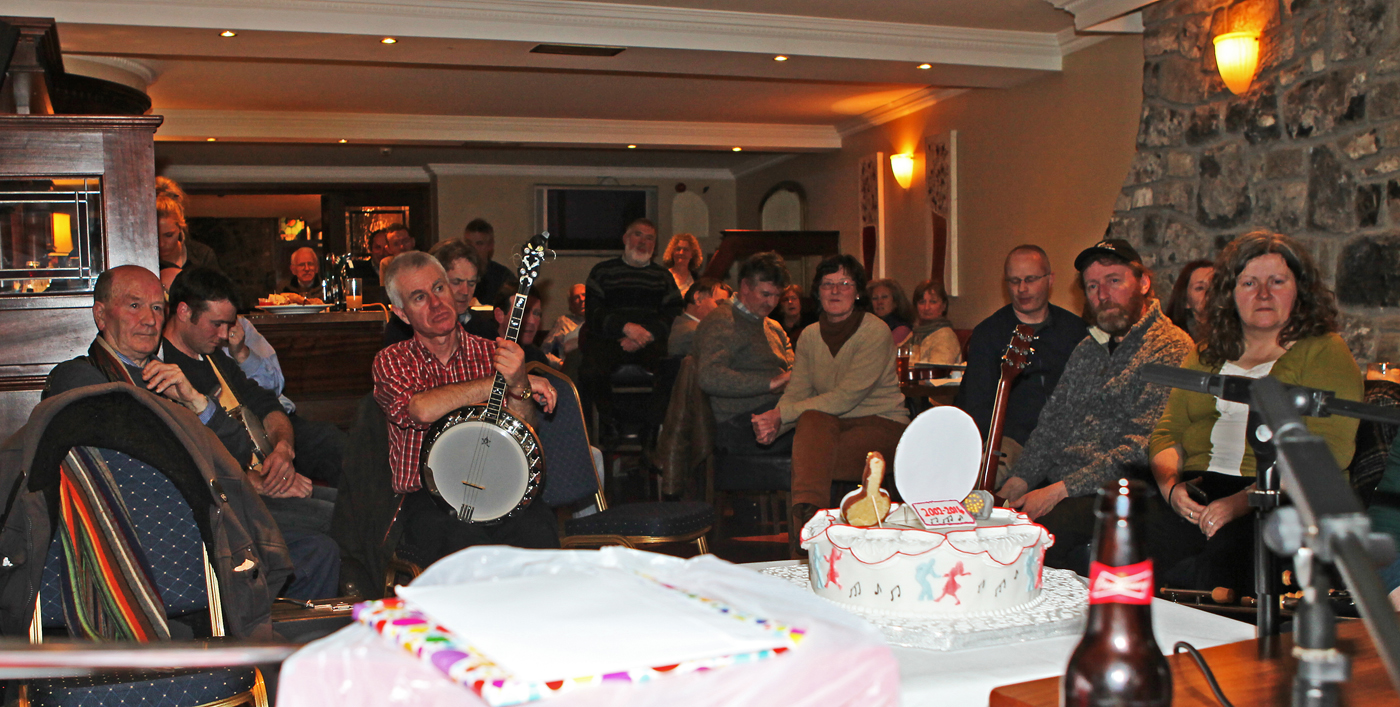 It was truly a grand night, with many "old" and current Dustys in attendance, from all over Galway County and city, and from Co Clare, too. We were so grateful to all, not alone for their having come out in such numbers, but for their generosity and kindness.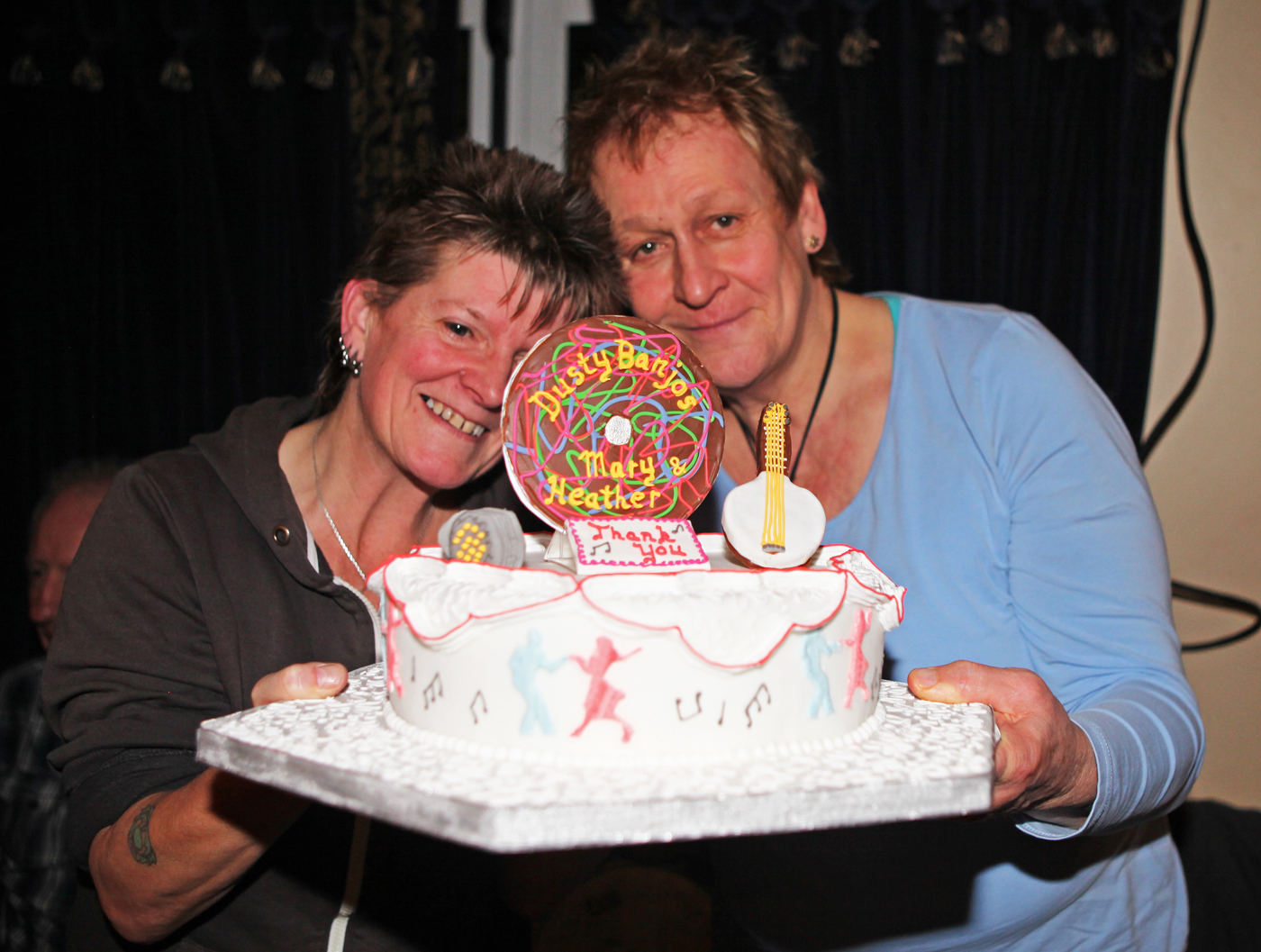 It was a night of tunes, and songs, and dancing, and poetry, and presentations, speeches, and lots and lots of catching up with great friends and fellow-musicians. Thanks to all. See us (Mary and Heather) on the right, holding the wonderful cake made for us by Esther Greaney - special thanks, Esther!

See below, for an extensive gallery of photos from the night. Photos on this page come from Heather Greer and Sean McLaughlin. Thanks, Sean!