WEEKLY DUSTY BANJOS CLASSES IN GALWAY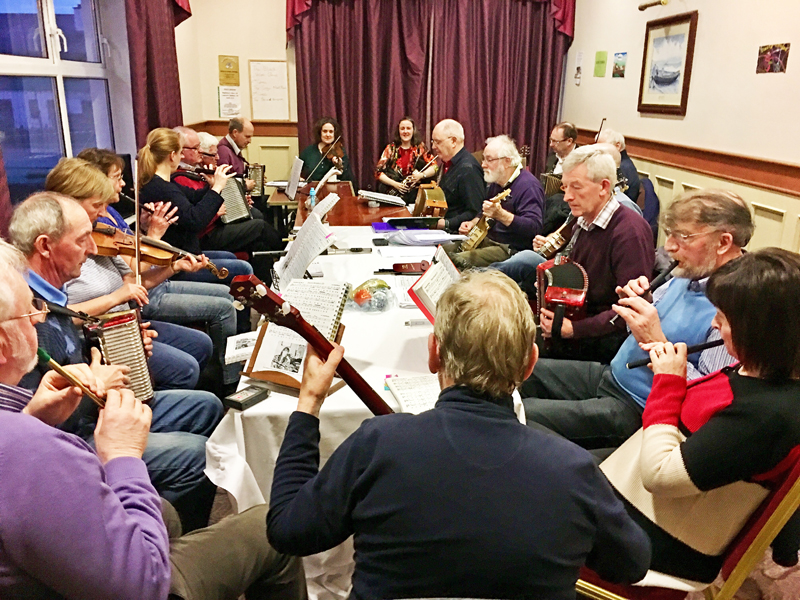 The weekly classes in Galway city for adult beginners and improvers are a key element of Dusty Banjos. Started originally by Mary Lovett, they've been running for almost 15 years, and many hundreds of musicians have passed through these classes - from all over Galway and otherparts of Ireland, and from countries all over the world. Until 2015, the classes were run by Mary Lovett and Heather Greer.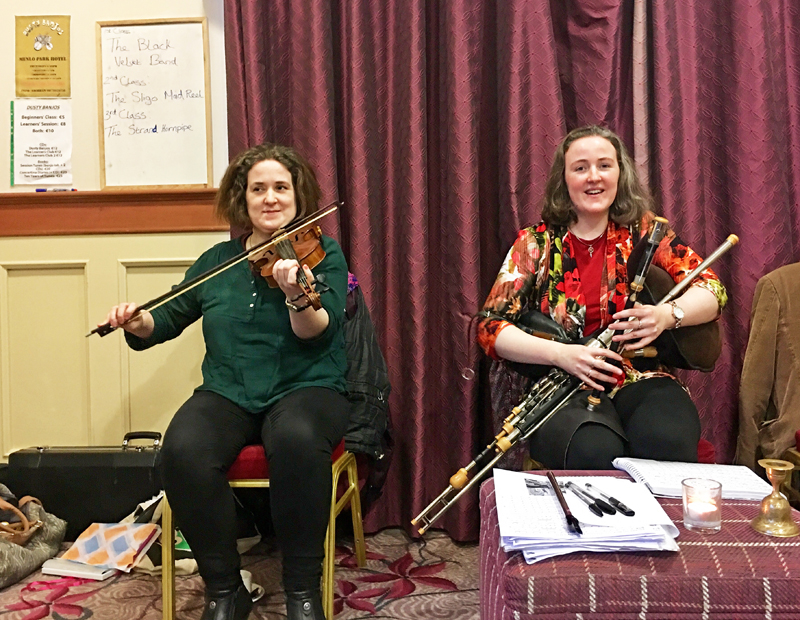 Since January 2015 - because Mary and Heather live in N.W. Connemara now, and find it too difficult to do the round trip - the classes aspect of Dusty Banjos has been handed over to two excellent musicians and teachers, sisters
Siobhan and Una Hogan
(right: Una on fiddle and Siobhan on pipes).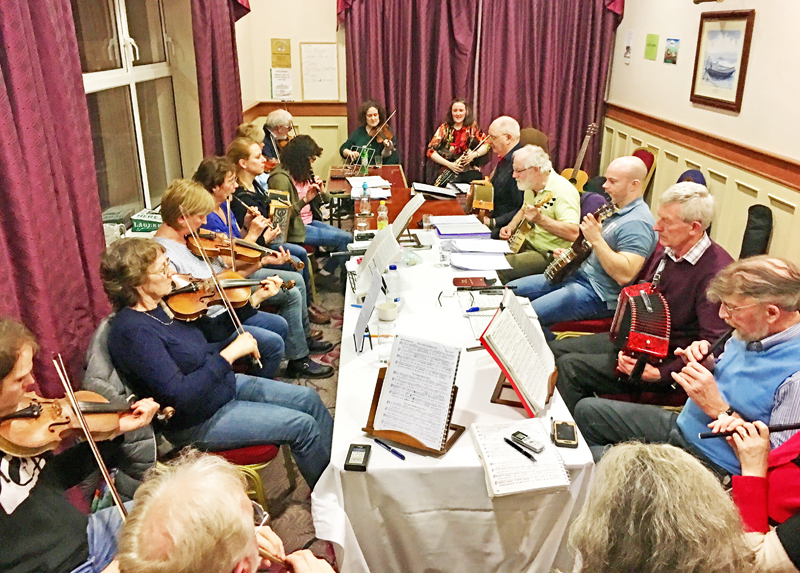 Most importantly, Siobhan and Una embody the true Dustys values of "Trad for All"! The classes are for adults, all are welcome, and the atmosphere is friendly and informal. They're for learners who play any melody instrument.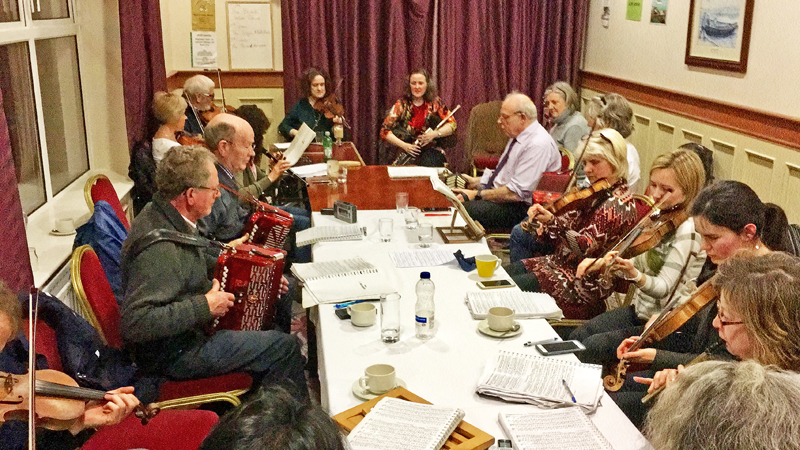 Dusty Banjos classes take

place on Thursday evenings,
in the Menlo Park Hotel.
Currently there are three
levels: Beginners, Improvers
and Learners sessions.
Learn more by phoning Siobhán at 087-395-9756.
PLEASE.. DON'T use the 'Contact Us' page to enquire about the weekly classes, since we don't organise them anymore! Use the phone number for Siobhan (above) - phone or text her. THANKS.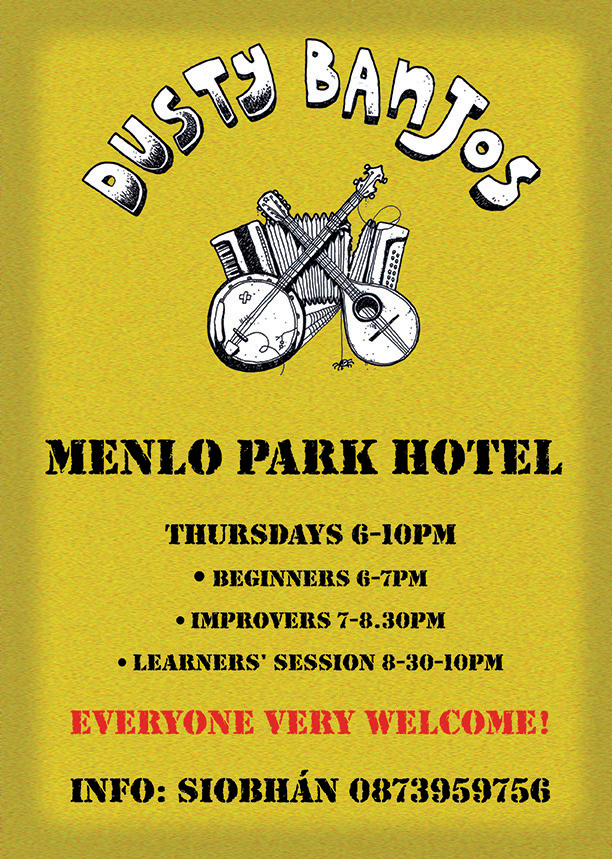 And do have a look at the gallery of photos at our "Handover Hooley" in the Western Hotel, which took place on 12th January 2015, by clicking on the menu link at the top of this page!